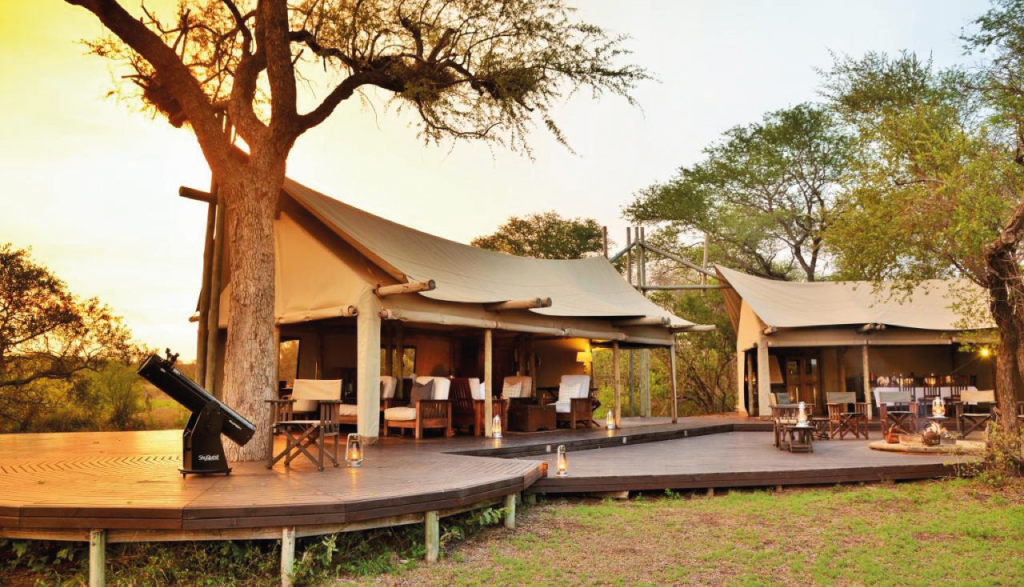 Rhino Walking Safaris
Take a walk on the wild side, journey with us to Plains Camp in The Kruger Park.
Plains Camp @ Rhino Walking Safaris is an intimate trails camp in the heart of South Africa's legendary Kruger National Park. We are privileged to exclusively explore a 12 000-hectare private concession on foot in 'Big 5 territory' that was not previously open to the public, overlooking the Timbetene plain and active waterholes.
Experience Africa's wildlife – its sights, sounds, scents, and textures on foot or spend a night under the stars at our Sleep-Out decks and immerse yourself in nature.
En-Suite Tents
Four stylishly appointed en-suite tents are nestled in the shade of a Knob thorn cluster and cooled by overhead fans. White percale linen and soft bamboo throws make bedtime dreamy. Walking Safaris provide the perfect way to view nature at eye level, immersing oneself in its sights, sounds, scents, and textures.
Often referred to as life-changing and soul moving, Rhino Walking Safaris offers the ultimate nature experience.
Frequently Asked Questions
Activities:
Our exclusive lodge offers two of the most unforgettable and adventuresome activities – walking safaris through the park and the option to sleep-out in tents on wooden decks.
Either way, you are guaranteed an experience of a lifetime!
Any Questions?
We would be more than happy to help you. Give us a call or email us, and we will get back to you asap.
021 8135868
travel@toursa.com